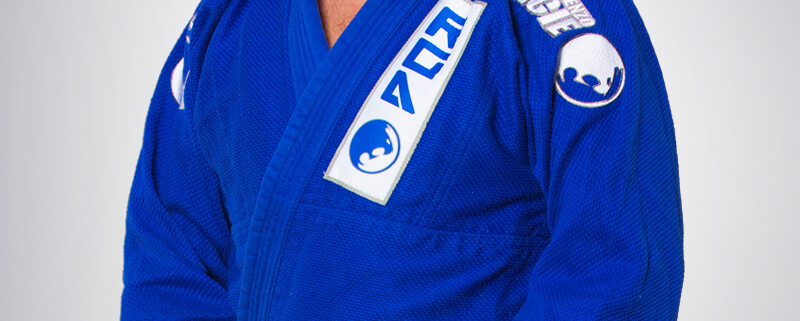 Renzo Gracie Demonstrates How To Apply Triangle Chokes to Stronger and Larger Opponents
In this video, Renzo Gracie Demonstrates a Triangle Choke Technique on bigger opponents. This si a problem many Brazilian Jiu-Jitsu have and the legend and great teacher explains how to get this done. Thanks for always sharing your knowledge with the jiu-jitsu world Renzo!
Renzo Gracie
Renzo Gracie is one of the true martial arts legends and a Jiu-Jitsu black belt from the famous Gracie family. Renzo was born in Rio de Janeiro and is the grandson of Gracie Jiu Jitsu founder Carlos Gracie and son of 9th Dan BJJ black belt Robson Gracie. Like most men in the Gracie family,  Renzo and his brothers Charles, ralph and Ryan started training Jiu Jitsu as infants. He had formal instructor from many of the Gracie patriarchs, but to of his biggest influences were the legendary Rolls Gracie and Carlos Gracie Jr. Renzo has won numerous competitions the most prestigious being the Abu Dhabi Combat Club (ADCC) in which he is a 2x Champion.  Renzo's name is also synonymous with Vale-Tudo, the famous No Holds Barred style of fighting in Brazil that originated today's Mixed Martial Arts (MMA). Renzo's first official fight was at the age of 25 in the Gracie Vale Tudo Challenge were he submitted his opponent Luiz Augusto Alvareda by rear naked choke. Renzo has fought all over the world for organizations such as Pride Fighting Championship in its heyday, fighting legendary matches including a 52 minute war against Sanae Kikuta. he also fought in the UFC. He pioneered Brazilian Jiu-Jitsu in America in the 1990's when he founded Renzo Gracie Academy in New York City, one of the cornerstones of Brazilian Jiu-Jitsu in America. He is established as one of the best teachers and mentors in the sport. With his signature combination of charisma and intelligence, he has guided students such as Matt Serra a former UFC Champion, Roger Gracie a 10x Jiu Jitsu world champion, John Danaher the Jiu-Jitsu Coach to UFC Champions Georges St-Pierre & Chris Weidman, Joe D'Arce (who the darce choke is named after) and Ricardo Almeida to black belt.
https://www.njbjj.com/wp-content/uploads/2015/09/Renzo-Staff.jpg
1050
800
savarese
https://njbjj.com/wp-content/uploads/2016/02/Sav-Login-Logo-300x113.png
savarese
2015-09-10 00:07:05
2016-03-01 19:03:10
Renzo Gracie Demonstrates a Triangle Choke Technique on bigger opponents