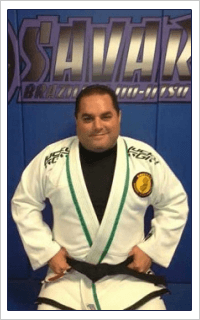 Brazilian Jiu-Jitsu is a process, have patience
Something that I wanted to touch on today because it always seems to be a problem w/ newer students is patience. A new student has to learn to respect the process, like the old saying goes "Rome wasn't built in a day". You must learn a solid foundation so you can prepare yourself to learn the art correctly. I always remember what the great practitioners of  Brazilian Jiu-Jitsu (BJJ) used to teach… "The game of jiu-jitsu is like a house, if you don't build the foundation correctly, the house will eventually fall down". I've heard one of the greatest jiu-jitsu practitioners of all time, Saulo Ribeiro, say just as a child must trust his mother, a white belt must trust his instructor. BJJ instructors write their curriculum for a reason, because they believe that is the best way to learn bjj. There is a process. Brazilian Jiu-Jitsu is a process, have patience. You MUST build that foundation. There is an old saying in martial arts…."the quickest way to show somebody nothing is to show him everything". If you overload your mind w/ a million techniques, it is impossible to remember them and when to execute them. I liken this experience to a college student. I like to explain how the average credit load per semester in college is 15 credits.  There are more than a few students who take on 18 credit hours. In some colleges and universities, permission from the VP of Academic Affairs is necessary to take more.  Many students attempt to take giant steps only to fall behind and/or drop out.
TRUST YOUR INSTRUCTOR
Don't be a know-it-all, trust your instructor. He has been through this process before. I believe to have a solid base in BJJ, you need to emphasize the basics. Many want to learn the fancy stuff but it is much more important to learn and drill the basics until they become second nature. (This is why many schools do not allow whitebelts to spar right away). Repetition is the key to this process. The job of a good BJJ instructor is to emphasize the basics and keep the beginner interested in learning and perfecting the techniques. This is how you develop your jiu-jitsu mind and your jiu-jitsu instincts. Brazilian Jiu-Jitsu is one of the most effective martial arts on the planet and the basics movements are the key to it. Want proof? Name one fighter in Mixed Martial Arts today who doesn't have a good understanding of jiu-jitsu techniques. It he doesn't, he will not be successful in the long haul, which only proves the efficiency of jiu-jitsu. Basic techniques worked for Royler Gracie, a 4x World BJJ, 3x ADCC Champion. Look back at his matches and most were won with basic techniques. Look at Roger Gracie, arguably the greatest BJJ competitor of all time. he is a 14x World BJJ champion, 12 of those won at blackbelt! His game is all basics, basically perfection of the basics. He does BJJ the way is supposed to be, always advancing his position until his opponents succumb to his attacks. The proof is there. Practice your basics and respect the learning process and have patience and you will see your life change before your eyes. If you are looking for a martial arts training in Lyndhurst NJ, call Savarese Jiu-Jitsu at 201 933-5134 to schedule a free trial class.
https://www.njbjj.com/wp-content/uploads/2016/02/sav-pic1.png
320
200
savarese
https://njbjj.com/wp-content/uploads/2016/02/Sav-Login-Logo-300x113.png
savarese
2016-02-12 13:43:52
2016-03-01 17:33:03
Brazilian Jiu-Jitsu is a process, have patience