Chris Laciura become 7th Savarese BJJ blackbelt
Chris Laciura became the 7th Savarese BJJ blackbelt last night It was a very special night tonight for me and my team. Snow wasn't stopping this night. Too much sweat (and blood 😀, Chris is a bleeder. lol) was dropped to earn this. Congrats to my long time student Chris Laciura on earning his blackbelt after 10+ years of training. he is the 7th blackbelt from our Academy. Chris is a fantastic instructor and my top guy on the self defense side of Gracie Jiu-Jitsu. He instills all of the principles that Savarese Jiu-Jitsu stresses on and off the mat. I am incredibly honored to call him our 7th blackbelt and look forward to many years of success side by side. I opened w a speech and Chris ended w a fantastic one of his own. Anyone who lives near the Pequannock area, check out his Academy, Training 4 Life Martial Arts on Rte 23S. It was a special night, one I will never forget. Welcome to the club Chris, the art of BJJ really begins today. Oss.
Reflection
Got home last night after our blackbelt ceremony and did a bit of reflecting. I didn't start BJJ until I was 29 years old. Baseball was my first love and I played that and later softball religiously. I decided to make that sacrifice and stop playing in pursuit of being a BJJ blackbelt. Since earning my BB in 2008, I am super proud of what I have built. Since opening the doors to Savarese BJJ, my blackbelts and I have build something that I am really proud of. We now have 3 schools in total and over 500 students in them (and Brian Procel is just getting started). Every single instructor has come from our tree, under our curriculum. We have won a Masters World Title, Pans, tons of superfights and many team titles. (Not knocking people's hustle of adding new affiliate schools, just not my thing). While I started this, I have had a lot of help along the way. I set the bar high and expect people to rise to it, Even my newest blackbelt brought this up in his speech last night. I may not be the guy that tells you what you want to hear, I'll tell you what you need to hear but those of you who do reach it, understand. My blackbelts Sean J L Bermudez, Anthony Del Guercio, Brian Procel,Mohammad Mohebbi,Newskin Savbjj and now Chris Laciura have played an enormous part and I wanted to publicly thank them for their trust in my vision and loyalty, A trait forgotten by many in today's world. I even thank the haters and those who didn't work out here because you helped me grow as well. When I think of where we will be in the next 5 years, I swell w/ pride. Thank you to all my Savarese BJJ students who work hard at being better than they were yesterday and being part of that environment, I look forward to spending our time helping each other GROW. 
Words from Chris' wife
Wow. Last night was such a special night. Congratulations to my husband Chris on earning his black belt from Professor Savarese and Congratulations to Joe on earning his brown belt. Awesome job Joe. I couldn't be any happier for you. It's so incredible to see how far you've come. There's no doubt in my mind that you're on your way. What a great way to start the night! Man I miss sharing the mats with you all.
When I first met Chris, it was very clear how important martial arts were in his life. I knew it wasn't just a hobby, it was part of him. I had never met someone who enjoyed pain like he did 😂! When he found jiu-jitsu there was a difference in him. An excitement, a fire, a thirst for more. At the time, I didn't really understand. It wasn't long after that he introduced jiu-jitsu to me and I'm so happy he did. I got to share his love and passion for the art and watch his journey up close while embarking on my own journey and meeting the family we have today in all of you.
If this man wants to do something, there is a look he gets, and you just know he is going to do it. I've never once doubted him. He gives you no reason to. He is a man of his word. His loyalty, determination, passion, strength knowledge and perseverance is most inspiring to me. It's funny that he says he gets his strength from me because I get mine from him. ❤️ You set a perfect example for all of those in the room with you and your energy and passion for jiu-jitsu is contagious. It's very exciting to witness.
Not many people will make it to black belt, but those that do are very special. He certainly did not get here on his own. I'm so happy he has joined a very dangerous group of men, Sean, Mohammad, Anthony, Brian, and Danny. All Certified weapons.
Huge thank you to Professor Savarese for always staying true to yourself and making sure your students earn what they get through hard work, blood, sweat, tears and perseverance. Congratulations Professor and thank you for everything you do. The future is bright.
To all of Chris' students and training partners…I personally know how much he cares about you. I know how much your individual growth means to him. There is a deep love for all of you. No matter how tough he may seem, it is because he cares so much. He wants you to challenge yourself and overcome whatever it is your battling (on and off the mats). Thank you for being such an integral part of his journey and our family. I'm very excited for the future!
I'm so happy I was able to be there last night. Your daughter may not have understood what she saw…but one day she will. 💗 The best part about it is … this is the beginning of something…not the end. I love you so much. You are remarkable and I'm so proud of you. ❤️👏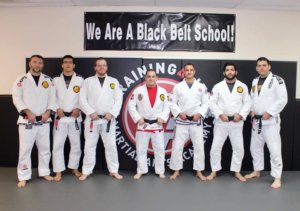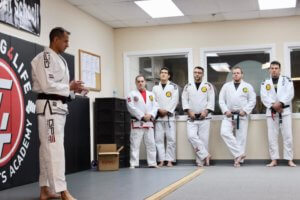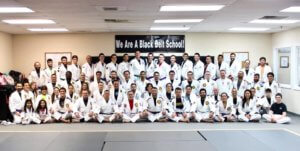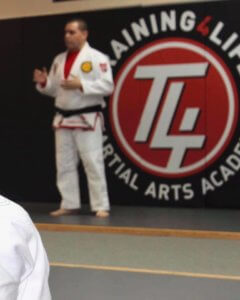 https://www.njbjj.com/wp-content/uploads/2019/02/sav-chris.jpg
768
960
savarese
https://njbjj.com/wp-content/uploads/2016/02/Sav-Login-Logo-300x113.png
savarese
2019-02-13 14:27:59
2019-02-25 14:29:37
Chris Laciura become 7th Savarese BJJ blackbelt