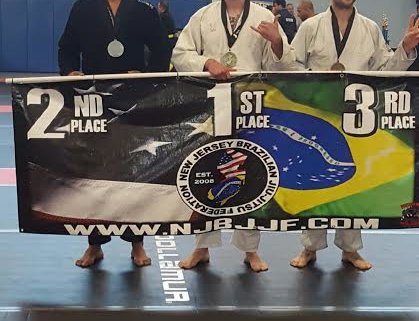 Great things happening at Lyndhurst Martial Arts Academy
Great things happening at the Lyndhurst Martial Arts Academy Savarese Jiu-Jitsu. February is usually a quiet month but a lot of things are going down.
Competition Team excels again!
Great job to all the Savarese BJJ and Training 4 Life guys who stepped up and competed this weekend. Very small team yesterday but congrats to Corey Peirone for winning his first BJJ tournament yesterday!! I am so happy and proud of your persistence, perseverance and no quit attitude. Enjoy that medal, a lot of blood, sweat and lumps went into it!. Congrats to Brian Procel who continue to grow in
his brownbelt, beating an opponent who weighed over 60lbs more than him by over 10 points and then going nose to nose w a top competitor in the area. Congrats to Baba Ojo for stepping up again, your time is coming brother, just look to Corey's example and he will tell you it's all worth it. And also to T4L Ralph Jaquez who did had a great showing but took away a much more important victory by defeating smoking. Great job everyone!! You make me proud not just by winning but by not being afraid to fail.
Congrats Sean "The Beast" Yadimarco 

Also I wanted to congratulate Sean Yadimarco on an awesome wrestling season finishing w/ a record of 28-5 and 84 career wins. That is a great season and you should be very proud of what you accomplished wrestling at Clifton but I must admit that I am super excited to have you full time at BJJ and see how far you will climb!
Goodbye Steve!

And sadly, we say goodbye for now to one of our most consistent students, Steve McNicholas, who will be moving to England for a year for work but we know he will be in awesome hands w/ SBG and John Kavanagh.
https://www.njbjj.com/wp-content/uploads/2017/02/Corey-1st-NJBJJF.jpg
745
419
savarese
https://njbjj.com/wp-content/uploads/2016/02/Sav-Login-Logo-300x113.png
savarese
2017-02-21 14:57:31
2017-02-21 14:57:31
Great things happening at Lyndhurst Martial Arts Academy