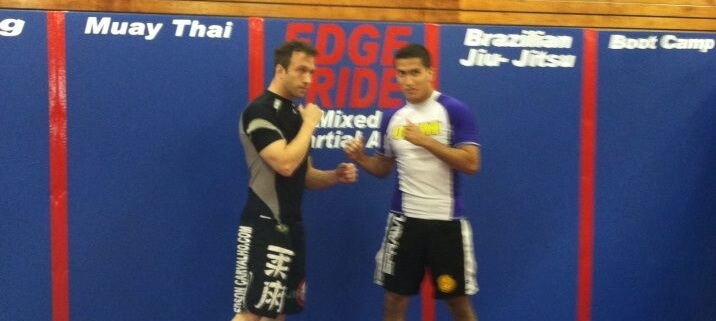 Jersey City resident wins Cage Grappling fight
Jersey City resident Brian Procel won his Cage Grappling match saturday vs Scott McDonald in Saddle Brook, NJ. Procel stepped into the cage for the first time. The Savarese Brazilian Jiu-Jitsu student won his fight by rear naked choke in the 1st round vs McDonald, an Edson Carvalho Jiu-Jitsu student.
Congrats Brian for testing yourself and conquering another step in your journey!!  So proud of you!!
Savarese Brazilian Jiu-Jitsu Academy
Established in 2006 by Professor Chris Savarese, a Gracie Trained Brazilian Jiu-Jitsu 2nd degree blackbelt, the Academy opened with great fanfare. Lyndhurst NJ's top school opened with the intention of bringing high level BJJ in the northern NJ area. Having a Gracie Trained, Brazilian Jiu-Jitsu 2nd degree blackbelt was just what people were looking for.
As a result, Savarese BJJ has been voted Best of Lyndhurst for Martial Arts Schools and currently serves as the largest professional jiu-jitsu training center for all residents on Bergen County. In addition, the Academy has students come from states as far as Pennsylvania, NY and Delaware.
Gracie Jiu-Jitsu
Gracie Brazilian Jiu-Jitsu is taught as the core and Sport Jiu Jitsu techniques are compliments in a way that gives students direct goals to pursue and gives them achievements that enhance their pursuit of belt levels. Hence, the overall training offered at Savarese BJJ is an integral component of a complete self-defense system.
Savarese BJJ 's training and instruction approach is the practical application of self defense in the streets and real life attack scenarios.
Students learn & practice techniques for Sport Jiu Jitsu, No-Gi Grappling Tournaments and Professional Mixed Martial Arts fighting competitions including the UFC.
In addition, Savarese BJJ also teaches the highest percentage jiu jitsu and the most effective ways to apply choke holds. Choke holds can render attackers or opponents unconscious. Finally, Escapes are also taught to get students out of the worst possible scenarios.
If you are interested in trying a free class, call 201 933-5134.
https://www.njbjj.com/wp-content/uploads/2013/06/Toast-3.jpg
960
716
savarese
https://njbjj.com/wp-content/uploads/2016/02/Sav-Login-Logo-300x113.png
savarese
2013-06-02 10:10:33
2016-12-14 14:06:57
Jersey City resident wins Cage Grappling fight