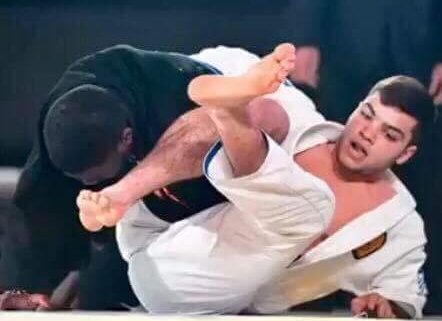 The many rule sets of BJJ
One of the biggest problems of the jiu-jitsu tournament scene is the many rule sets of BJJ. When I started BJJ over 20 years ago, there was only a handful of tournaments in the US. There was the big ones, the World Championships (Mundial) and the Pan Ams. Grapplers Quest and Naga had tournaments on both coasts for the every day grapplers and BJJ practitioner. There was the Joe Moreira Challenge out west. The East Coast had the NYC Grappling Challenge with the USGA later to follow. The rules back then, with the exception of NAGA, were similar. The goal back then was to find 1 uniformed set of rules for everyone to follow.
IBJJF
The World Championship of BJJ have been around forever and under different names. The started gaining worldwide recognition around 1993 and then formally began being called the World Championships (Mundial) in 1996. Around 2002, Carlos Gracie formed the IBJJF (ibjjf.com)with the intention of getting everyone on the same page for tournaments and getting everyone under 1 rule set. The IBJJF has failed jiu-jitsu in my opinion in accomplishing this for many reasons. Greed, lack of respect for no-gi competitors, basically shutting out the East Coast by having every major event in California where competitors from Brazil and the East Coast can't compete without gaining a sponsor to put up thousands of dollars are just some of the reasons. But money is at the top of the list
Today
Today we seem to be heading backwards towards this goal with more and more events, each with their own rule set and flaws. Our biggest competitions are still IBJJF events, Abu Dhabi Combat Championship (ADCC), the newly formed Eddie Bravo Invitational (EBI), Fight To Win, as well as NAGA still being around and the many local tournaments everywhere, where on the East Coast they seem to be almost every weekend.
Rule Sets
Each has different rule sets, some very, very different. There are point tournaments with time limits being the most active. Then, there are submission only events with very different sets of rules, some no pints, no time limit (true sub only), EBI is sub only w a time limit w OT started in certain positions, FTW is sub only with only submission or near submission attempts being the way to win, and ADCC with its own set with no points for a certain time-frame, then pints for a time frame. I personally like them all.
Problems
The problem without having 1 uniformed set of rules is we will never find out who the "king of the hill" really is. Everyone now seems to only want to fight where they are best. Gi, no-gi, true sub only, EBI rules, FTW rules etc. There are too many options available. I truly believe there are guys who would beat the same opponent 10 out of 10 times under 1 rule set and lose to that same opponent under a different rule set 10 out of 10 times. We seem to be getting further and further away from one set of rules to unify us all. But I still hope that 1 day that is the case.
https://www.njbjj.com/wp-content/uploads/2017/04/Leo-omo-2.jpg
343
442
savarese
https://njbjj.com/wp-content/uploads/2016/02/Sav-Login-Logo-300x113.png
savarese
2017-04-28 15:21:40
2017-04-28 16:08:44
The many rule sets of BJJ