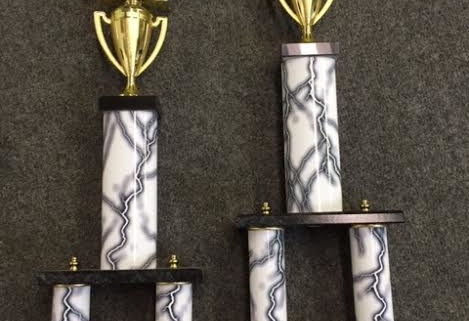 Martial Arts Rutherford
Savarese Brazilian Jiu-Jitsu Academy is the best option if you are looking for martial arts near Rutherford. The award winning Lyndhurst Martial Arts school is located on Park Ave in Lyndhurst and has many students from Rutherord.  It is considered by many in the Brazilian Jiu-Jitsu (BJJ)community as not only one of the top martial arts schools in northern NJ, but one of the top Brazilian Jiu-Jitsu schools in the USA. Professor Chris Savarese, the owner and head instructor, is one of the first American blackbelts under the legendary Royler Gracie, son of the Grandmaster of Jiu-Jitsu, Helio Gracie. Savarese BJJ offers classes taught with and without the traditional jiu-jitsu kimono (uniform). Brazilian Jiu-Jitsu (BJJ), referred to as the gentle art, is an effective ground grappling style. It is practiced by people of all walks of life and is the martial arts of choice for MMA competitors. BJJ focuses on defeating (aka submitting) opponents without using punches, kicks, or strikes of any kind. Instead, the BJJ practitioner relies on the execution of proper technique based on the concept of leverage to gain superior positioning over aggressors and eventually submitting them with immobilizing chokeholds and joint locks. This method of self-defense makes it possible for a smaller opponent to render bigger stronger opponents helpless. Savarese Jiu-Jitsu has flexible class times and there's a class that can fit even the busiest of schedules. Chances to train are available on weekday nights, weekday early mornings, lunchtime, and weekends!
Gracie Self Defense
We also offer Our Gracie Jiu-Jitsu Self Defense, Women's Only and Kids classes. Our Gracie Jiu-Jitsu Self-Defense program is one of the only programs in NJ that offers the original curriculum that was taught by our Grandmaster Helio Gracie at the original Gracie Jiu-Jitsu Academy in Rio De Janiero, Brazil. In our opinion, too many BJJ schools focus only on sport competition and point tournaments. While we teach those lessons as well at Savarese BJJ, we have several dedicated times each week where our students can learn real world techniques in our self defense class. Professor Savarese is one of the first US born blackbelts under Royler Gracie and he teaches these classes involving every aspect of self-defense including gun, knife and bat/club attacks.
Women Only Self-Defense and Brazilian Jiu Jitsu
The Women's Self Defense is also offered at Savarese BJJ Academy. In these classes women study how to use leverage, flexibility, and body mechanics to achieve control over any situation. Punches, kicks, and throws are not used in jiu-jitsu. Our Women's program was specifically designed to prepare women for real life threatening situations. This course is unique because it does not rely exclusively on punching and kicking like other forms of martial arts. Punching and kicking do not represent an effective strategy against an assailant who is bigger, stronger and capable of hitting back. In addition, they are useless on the ground, which is where a rapist/attacker is most likely to assault a woman. We believe most attacks end up on the ground and we teach you how to defend yourself from there. You will learn in a very safe way chokes and joint locks that can save your life! With proper technique, and disciplined practice, it is possible to redirect and use an aggressor's strength against him. You'll have the skills to defend yourself and get away.  This art is the best self-defense martial arts for women…period.
Kids Brazilian Jiu Jitsu Program
Our Kids Program has consistently been mentioned among the top Brazilian Jiu-Jitsu Programs in Bergen County NJ. Our academy pays particular attention to the kids Brazilian Jiu-Jitsu program. The instructors are certified and trained to teach the highest standard of Brazilian Jiu-Jitsu and to encourage character building attributes such as good work ethic, motivation, cooperation, mental toughness and increased self-esteem in a fun yet disciplined environment.  Classes are also important in developing strength, fitness and coordination. Children will learn all the fundamentals of ground fighting which will provide a solid foundation for years or training to come in the future. Brazilian Jiu-Jitsu it is an effective, practical martial art that prepares kids to protect themselves in a self-defense situation. It's also a fantastic way for kids to stay fit. The program at Savarese BJJ accepts children from 5 to 12 years old. Kids train both with the gi (uniform) and without as it is important to understand how to control your opponent in a variety of ways. Students are encouraged to be competitive, but emphasis is placed on improving skills while maintaining good sportsmanship and peer leadership. Students in the program view peers as teammates rather than opponents. All of our kids classes are structured within a friendly and fun atmosphere. Our program uses martial arts skills as a way to promote life skills; which include self discipline, improved grades and good sportsmanship. Several of our students compete in tournaments. For those who wish to compete, we have one of the top competition teams in the state, winning 6 team titles in various tournaments over the last 3 years. Unlike many other martial arts schools, we offer night classes as well for families in which both parents work. The best way to get a sense of the practical benefits we provide is to stop by and watch a class!
Start your child on a martial arts journey that will positively impact them for the rest of their lives.
Come check out our academy near Rutherford, New Jersey NJ!
If you live near and want to try martial arts in the Rutherford, NJ area, you should contact us to set up a one on one introduction lesson with one of our Certified Brazilian Jiu-Jitsu (BJJ) instructors. We have been teaching Brazilian Jiu Jitsu in Lyndhurst, NJ since 2006. Savarese Brazilian Jiu Jitsu Academy has won both individual and team championships every year since we started.