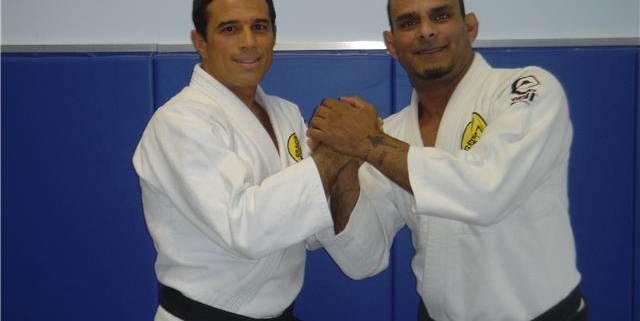 RGDA in Grapplers Quest's Top 10 Teams of the Decade
RGDA Breaks TOP 10 in Grapplers Quest's Teams of the Decade!!! Congratulations to the Royler Gracie/David Adiv Team (RGDA) and all the Teams that have made to Grapplers Quests events throughout these years. We truly respect and appreciate each of the teams that have pushed our few competitors to train harder and to constantly improve. With more schools coming up and our current school growing, I honestly believe with our instruction and better attention to detail in putting our team name on the sign-in sheets, we will do even better in the decade to come. Our team is still quite small, the fact that we made it into the top 10 is remarkable and a testament to the hard work of Royler Gracie, David Adiv, Rosendo Diaz and Chris Savarese for all their hard work in making our team great.
Thank You GQ!
A big thank you to the Grapplers Quest organization for providing us and the grappling community opportunities to compete. Look forward to the next 10 years!
As posted on www.grapplersquest.com :
The OFFICIAL Top Ten Teams of the Decade (1999-2009) at Grapplers Quest are:
TIE-10. Royler Gracie/Dave Adiv/Lou Vintaloro/Mike Mrkulic/Chris Savarese
TIE-10. Saulo & Alexandre Ribeiro/Rafael Lovato, Jr.
9. Carlson Gracie/Ricardo Calvacanti
8. Yamasaki Jiu Jitsu
7. Alliance/Paragon Jiu Jitsu
6. Machado/Amilcar "Mica" Cippili and Walter Vital
5. Relson Gracie/Team Balance Studios/Phil and Ricardo Migliarese
4. American Top Team
3. Cobra Kai/Marc Laimon
2. Gracie Barra/Renzo Gracie/Ricardo Almeida
1. Team Lloyd Irvin
Grapplers Quest NOTABLES TEAMS list:
Royce Gracie/Rob Kahn/Jungle Gym/Justin Garcia
10th Planet/Eddie Bravo/Scott Epstein/Denny Prokopos
BRASA/Checkmat BJJ/Leozinho Vieira
Pablo Popovitch/Roberto "Cyborg" Abreu
Cesar Gracie/Ralph Gracie/Charles Gracie
Pedro Sauer/Keith Owen/Maxercise
Stronghold/Undisputed/Throwdown/Open Mat
Savarese Brazilian Jiu-Jitsu Academy
The Savarese BJJ Academy is located in Lyndhurst NJ and is part of the Royler Gracie-David Adiv Association. The RGDA has teams in NJ, NY, Ohio, Pennsylvania and all across Canada. Call 201 933-5134 for a free class.
https://www.njbjj.com/wp-content/uploads/2010/01/Royler-and-David_full.jpeg
480
640
savarese
https://njbjj.com/wp-content/uploads/2016/02/Sav-Login-Logo-300x113.png
savarese
2010-01-28 15:01:51
2016-12-14 12:13:25
RGDA in Grapplers Quest's Top 10 Teams of the Decade