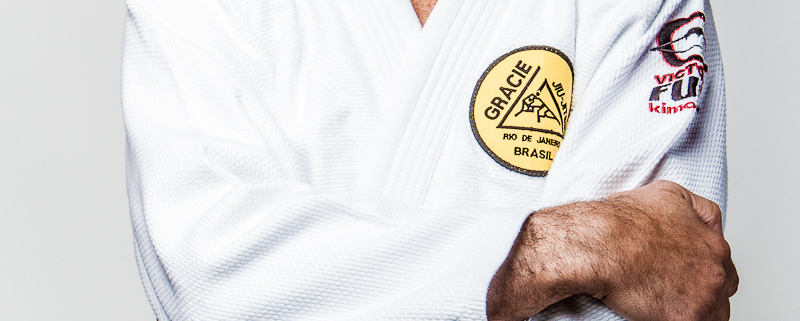 Rickson and Royler Gracie Jiu-Jitsu Paris Demonstration.
This video of a Rickson and Royler Gracie jiu-jitsu demonstration in Paris is aweomse! It is nice to see them using many of the same techniques we use in self defense class. Kim Gracie, Rickson's wife and the mother of Kron Gracie, assists in the demo. Rickson Gracie is considered by many in the BJJ community to be the art greatest practitioner. He is said to be "20 years ahead of everyone else." When his cousin Renzo Gracie was once asked "How good is Rickson?" His reply was "He's perfect." He is a legend not only in BJJ circles but in the MMA world as well, being the main event in Pride Fighting Championship 1, an event that went on to become the greatest MMA organization ever in Japan and the world. He won the Japan Vale Tudo Championship in 1994 and 1995, defeated top Japanese fighter Masa Funaki in Colesseum and was victorious in Pride 1 and 3. Royler is one of the best Jiu-Jitsu competitors ever, winning the World BJJ Championship 4 times.
The sons of Grandmaster Helio Gracie
Helio Gracie was a Brazilian martial artist who, together with his brother Carlos Gracie, founded the martial art of Gracie jiu-jitsu.  He passed the art on to his sons and many others in the Gracie Family. His sons, Rickson, Royler, Rorian, Relson, Royce, Rolker and Robin have taken on the task of proving the effectiveness of the art. Rorian is the guy who brought BJJ to the United States. Rickson is widely considered one of the best Mixed Martial Artists ever, Royler was a 4x World BJJ Champion and Royce is a multiple time UFC Champion and considered by some to be the most influential martial artist in the last 50 years. Acording to Rorian Gracie, his father Hélio is one of the first sports heroes in Brazilian history. He was named Man of the Year in 1997 by the American martial arts publication BlackBelt magazine. 
https://www.njbjj.com/wp-content/uploads/2015/09/royler.jpg
1200
800
savarese
https://njbjj.com/wp-content/uploads/2016/02/Sav-Login-Logo-300x113.png
savarese
2015-12-02 22:21:36
2016-03-01 17:45:35
Rickson and Royler Gracie Jiu-Jitsu Paris Demonstration