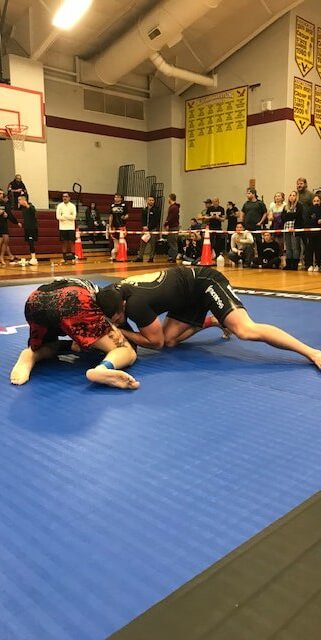 Savarese BJJ's Rinaldi shines at ADCC Trials
Savarese BJJ's Rinaldi shines at ADCC Trials! Danny Rinaldi, a purplebelt at Lyndhurst's Savarese Jiu-Jitsu Academy, has a huge tournament last Saturday at the ADCC East Coast Trials. Rinaldi defeated his first opponent, Johnny Boswell from the Vincente Junior Team PA Combat Sports in PA by guard pass. He then went on to defeat Travis Oyler from Team Mannon in Roanke VA in round 2 by guard pass. Kody Steele, from the Rodrigo Cabrel Brazilian Fight Factory in Austin, Texas was he 3rd opponent and Rinaldi finished him by rear naked choke in OT.
Controversial ending
The day finished early for Rinaldi by controversy. His match w Dan Martinez from Renzo Gracie ended 0-0 in regulation that to send the match into OT. That is where the controversy came in. The table gave Rinaldi a -1 for stalling as time expired, even though Rinaldi had Martinez in a finishing hold (dacre choke) at the buzzer. The match was awarded to martinez to much booing and wonderment from the crowd. It was a terrible ending to a day in which Rinaldi did not have a point scored on him.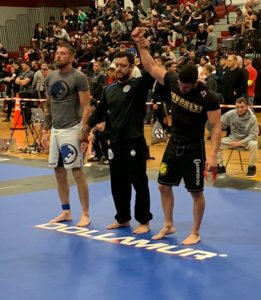 https://www.njbjj.com/wp-content/uploads/2018/11/IMG_3238.jpg
640
480
savarese
https://njbjj.com/wp-content/uploads/2016/02/Sav-Login-Logo-300x113.png
savarese
2018-11-14 11:08:51
2018-11-14 11:08:51
Savarese BJJ's Rinaldi shines at ADCC Trials