Savarese Jiu-Jitsu adds 2 new blackbelts
Savarese Jiu-Jitsu adds 2 new blackbelts! What an amazing night at Savarese Jiu-Jitsu. We added 2 new blackbelts to our team in Danny Rinaldi and Maria Lleonart. Both are so deserving in so many ways and I am honored to be connected to each for life. Maria becomes the first female blackbelt at Savarese BJJ. She is one of the first women doing BJJ in the US, the first I ever saw submitting men, a woman who submitted cancer and she gave one of the most amazing blackbelt speeches I have ever heard. We also leveled up Danny's brother Gerry Rinaldi to 2nd degree blackbelt, a rank wayy overdue. The Rinaldi's are 2 of the best grapplers in the world but their attitudes and humility make them special beyond their skills. A great thank you to all who shared this night with us, it was a night that I don't think any member of our team will forget. Congrats as well to the rest who leveled up tonight.

Promotees
Andrew Kuntz- brownbelt
Jose Almeida Hoze Bee- purplebelt
Maverick Garcia -purplebelt
Patrick Younan- purplebelt
Ivette Ponte-purplebelt
Tommy Picurro-bluebelt
Ariel Morel-bluebelt
Wilson Will Sanchez-bluebelt
Gabriel Jarosi- bluebelt
Theresa Zep- Greenbelt

Other students who received stripes on their belts include:
Bluebelts
Dylan Hutchinson, Dan Czarnecki, Donna Valvidia, Pete Valvidia, Thomas Thibodeaux, Kayla Zeppetelli, Juan Cabreara, ant cirri, Ed Vecchione, Tom Calnan, and Jenn gatto.
Purplebelts:
Danny rodriguez, Elliot santiago, Baba Ojo and Jim Pecoraro.
Brownbelts
Andrew Zeppetelli and Chris Thibault

I look forward to seeing the growth of all of you in 2020 and beyond. Proud of you all and proud to be your instructor. Oss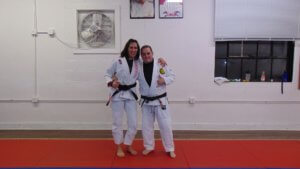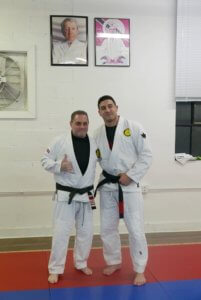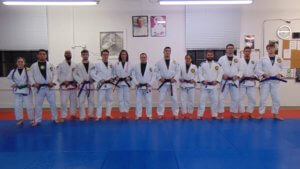 https://www.njbjj.com/wp-content/uploads/2020/01/Sav-Danny-Maria.jpg
1151
2048
savarese
https://njbjj.com/wp-content/uploads/2016/02/Sav-Login-Logo-300x113.png
savarese
2020-01-16 15:55:38
2020-01-16 15:55:38
Savarese Jiu-Jitsu adds 2 new blackbelts