Savarese Jiu-Jitsu Big Apple Open 2017 results
So proud of our competition team today. We had 4 guys enter the Big Apple BJJ Open today, one of the best and toughest tournaments on the East Coast every year w/ competitors from many of the best teams in NY, NJ, Long Island, Penn, Del and MD. All 4 medaled led by 17 yr old Leo Alves who won his men's bluebelt division, submitting all of his opponents in under 2 minutes.
Leo Alves shines
Congrats to Leo Alves on taking the Silver medal in the bluebelt Absolute (no weight limit) division at the Big Apple BJJ Open, winning 3 more matches by submission in under a minute and a half before losing in the finals to Luciano Alfonso from the Emirates Jiu Jitsu Center Barcelona, who took the silver medal in his class at the World Championship last year. It was a great test for Leo before the Worlds. Leo finished a spectacular day, finishing 7-1 on the day, all his wins coming by submission in less than 2 minutes.
Brian Procel has great day too
Also, a great showing by Brian Procel who took 2nd place in a stacked brownbelt division that had over 17 competitors in it. I believe it was Brian's best showing since the World Championships last year. Procel went on the try the Absolute (no eight limit) division and did well there too, finishing in 3rd place.
Congrats to Sean Yadimarco, who took 3rd place in his men's bluebelt division, losing to the eventual champ in a close match. And finally big congrats to Josh Gonzalez, who competed in his first tournament today and took 3rd place in his white belt division. To enter this tourn with 4 and all 4 medal is a great accomplishment. Congrats guys, proud of you! Oh, I also want to mention that all the guys on my competition team are 100% PED FREE!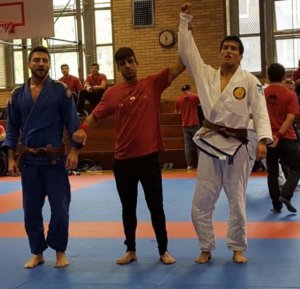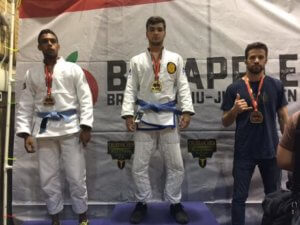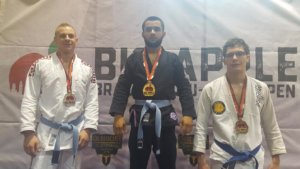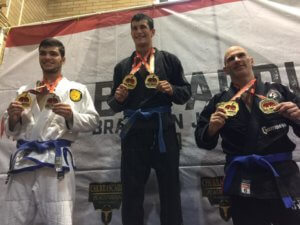 https://www.njbjj.com/wp-content/uploads/2017/05/big-apple-open-logo1.png
100
116
savarese
https://njbjj.com/wp-content/uploads/2016/02/Sav-Login-Logo-300x113.png
savarese
2017-05-10 08:56:30
2017-05-10 08:56:30
Savarese Jiu-Jitsu Big Apple Open 2017 results