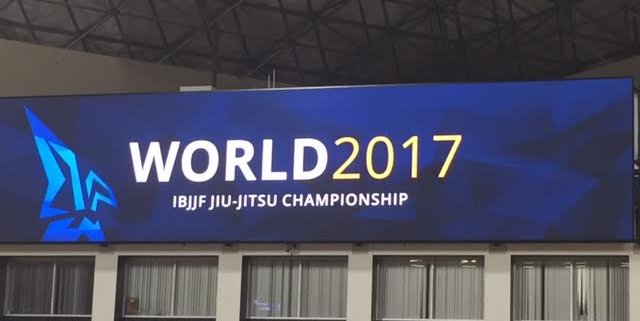 Savarese Jiu-Jitsu students compete at World BJJ Championship
5 Savarese jiu-Jitsu students competed at World BJJ Championship in Long Beach, CA last weekend. The event, held at the Walter Pyramid at California State Long Beach, had over 1000 competitors from all over the world. First to compete were the bluebelts, Leo Alves, Caitln McManus, Ariana Zeppetelli and Sean Yadimarco. While everyone did well in their divisions, Zeppetelli had the strongest showing finishing 1 match from the medal round. Next was brownbelt Brian Procel, coming off a strong showing last year which included a 39 second submission. he fared well this year year as well, winning one of his matches in which was down 5-0 and came back to win, showing a never give up attitude.
Message from Professor Savarese about the competition team
All of our fighters are done competing and I wanted to take a brief moment to speak about this weekend before we go back to watch the blackbelts compete at 4pm. I wanted to once again say a HUGE thank you to all the businesses, Savarese BJJ students and parents and friends and family that donated $ to make this possible. It is very hard for BJJ practitioners who don't have a sponsor and aren't from CA to make it out here to test themselves against the best and try to accomplish a dream. A big congrats to our competitors who all performed so well this weekend. The level of jiu-jitsu here is off the charts and has to be seen in person. Props to you for having the guts to try and for not being afraid to fail. I'm proud to be your instructor. We had a lot of wins here this weekend and even the matches we lost, all but 1 we had our chances to win and that is all we can ask. Congrats again and on behalf of my team, thank you . OSS.
Notes from the Worlds
Things I noticed at 2017 Worlds (for those who care):
1) The berimbolo was absent. I always have hated the berimbolo but I have to admit, it has really has a HUGE effect on the passing game and people understanding how to use their chest and smash. This leads me to #2
2) People's guard passing has definitely improved. And more people smash passing. People were staying lower to pass and not standing as much.
3) The closed Guard is back in style. I have always preached that there are more submission attacks than any other guard and many of the top new guys are playing a closed guard to submit or even to go into their DLR and X off of guard breaks. A lot of High Guard, walking legs up and armlocks.
4) A lot of over/under passing. And not just from MG/Alliance teams. I have a feeling many of using technology to advanced their games (Faria DVD) and Lovato and BJJ Library (smash passing)
5)The lowerbelts are getting better and better every year. The amount of talent at bluebelt on Thursday was insane. Jonathon Alves from ATOS is insane, is possibly the best bluebelt I have seen in my 20+ years of BJJ. that Pedro kid from Gordo's was excellent. At purple, Jon Gracie won Absolute at 166lbs! Tha is so impressive. At Brownbelt, even though he took 2nd, Rolando Sampson was unreal to watch, so impressive.
6) The womens divisions seem to get deeper every year. Its seems that not long ago, there was 1-2 women that you knew were gonna win. Not anymore. Division are deep and talent is way up.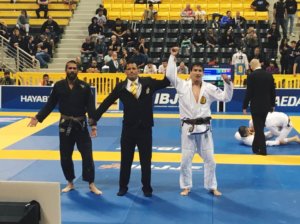 https://www.njbjj.com/wp-content/uploads/2017/06/sign-2.jpg
480
640
savarese
https://njbjj.com/wp-content/uploads/2016/02/Sav-Login-Logo-300x113.png
savarese
2017-06-12 13:20:35
2017-06-12 13:20:35
Savarese Jiu-Jitsu students compete at World BJJ Championship