Savarese Jiu-Jitsu Free Class
Savarese Jiu Jitsu sweeps NJBJJF Tournament Team titles
What a day for our school as Savarese Jiu Jitsu sweeps Team titles at NJBJJF Tournament! Congrats to all the members of the Savarese BJJ competition team who stepped up and tested themselves today at the njbjjf federation tournament www.njbjjf.com. We had an amazing day w the both kids and adult competition teams winning the team titles!
Purplebelts
Sean Yadimarco-Gold
Leo Alves-Gold
Jim Pecararo-Gold
Bluebelts
Dan Czarnecki-Gold
Thomas Thinideaux-Silver
Dylan Hutchinson-Silver
T0mmy Piccuro-Silver (1st tourn as a blue)
Baby T Zeppetelli -Gold (was allowed to compete as a bluebelt for the first time and crushed it!)
Congrats to Eliot X, Sachi, Matt Baglieri and Nick Buttiglieri who has good showings but fell short of the medal round. Like I always say, I'm proud of you all not because of the hardware you won but because you weren't scared to fail and grow! Oss.

Kids kill it too!
Congrats as well  to our little beasts today who killed it at the NJBJJF tournament today, winning the team trophy! We are so proud of all of you!
Sophia Miraldo- Gold
Milana Villalobos-2 Golds
Leland Nunez-Gold
Angelina Velastegui-Gold
Izabella Timonera-Gold
Sophia Velastegui-Silver
Peter Valdivia-Silver
Faith Valdivia-Silver
Sean Baignosche-Silver
Natalie Anderson-Bronze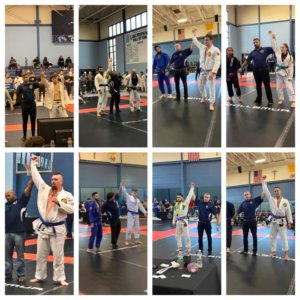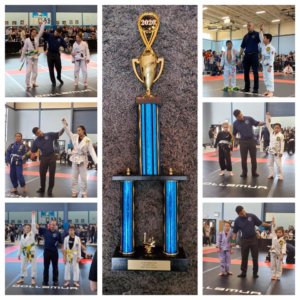 https://www.njbjj.com/wp-content/uploads/2019/07/sav-good-logo.jpg
805
805
savarese
https://njbjj.com/wp-content/uploads/2016/02/Sav-Login-Logo-300x113.png
savarese
2020-03-01 10:42:47
2020-07-22 10:43:08
Savarese Jiu Jitsu sweeps NJBJJF Tournament Team titles