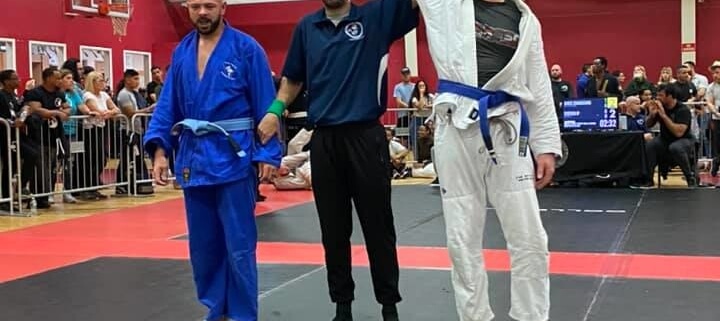 The 3 roads to victory in MMA/BJJ
The 3 roads to victory in MMA/BJJ that I believe in are taught here at Savarese BJJ (
www.njbjj.com
)
1) Perfect Execution : The first is to have such PERFECT EXECUTION of technique that it can be known and anticipated by an opponent but he simply cannot stop it (this usually requires a skill and/or athletic disparity such as speed, strength or size) between the two opponents at hand.
2) Systematic Control: The second is based on SYSTEMATIC CONTROL where the idea is to have such an elaborate system of set ups, controlling grips and positions, that an opponent is gradually funneled into an ever more controlling predicament that increasingly limits his defensive options until escape becomes virtually impossible (this is typically only possible when extreme control and a slower pace is available which usually means ground techniques). Take away all of their abilities to defend your attacks and they have no way out.
3) Deception: The third is to be able to DECEIVE an opponent as to what your real intentions are and achieve a breakthrough via feint/fake/misdirection that creates an opening or weakness that can be exploited before he can detect the ruse and create an effective resistance (this is typical done more in speed based elements of combat sports usually standing techniques where speed is far easier to generate than on the ground)
If you follow these 3 roads, first in your training at the Academy, during positional training, live training or drilling after class, you will notice a significant jump in your Jiu-Jitsu.
https://www.njbjj.com/wp-content/uploads/2022/11/Dave-4.jpg
960
720
savarese
https://njbjj.com/wp-content/uploads/2016/02/Sav-Login-Logo-300x113.png
savarese
2022-11-04 07:00:03
2022-11-03 12:48:51
The 3 roads to victory in MMA/BJJ