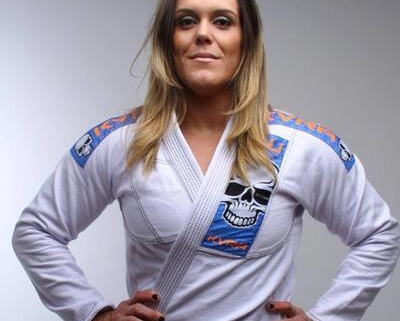 This is why Gabi Garcia is a World Champion
Taken from Gabi Garcia's FB page, this post shows why she is a Champion and has had more success than any other woman's competitor ever. oss.
This picture says a lot!
To those who think that I cry or maltrato me with this defeat!
I spent 7 years at the top of the sport that I have chosen to live, and 14 of them lost and without any medal, trying to get my place in the sun!
I am too young, new generations comes along, all I did until today hardly any woman will do, but I do not speak of medals yes to face all the stones that life gave me and I am over!
Those who think that the defeat made me sad if I fool, I have lived with her for many years and I know that this is part of the game!
I will continue fighting, win or lose I do not know, but is this the difference of the champion for what will never be a: is to accept that one day you are down and the other you this up!
Be applauded standing for a whole post is a result not of my medals, but about how I came up to them!
It's hard to the career of fighter, and if you are a woman even worse, but I live than love, I take courage maavilhosos fruit and I am proud of my journey, God opened a big door for me, and in this photo to someone else!
Learn to understand his mistake, and that is not always your day!
Learn that the most tasty is to prepare and not just the result!
That battles greatest come and I will be stronger than those who cheer for the champion miss, because they will never know the taste of prepare and try to be the best!
That women earn your space, I miss many and so many other venca,!' But that my will to prepare me never be greater than my will to win!
The result is, your daily battle is that defines if you deserve it or not to be the capeão!
And that God take this smile before in defeat.
https://www.njbjj.com/wp-content/uploads/2015/09/Gabi.jpg
400
400
savarese
https://njbjj.com/wp-content/uploads/2016/02/Sav-Login-Logo-300x113.png
savarese
2015-09-10 00:09:52
2016-03-11 18:33:36
This is why Gabi Garcia is a World Champion