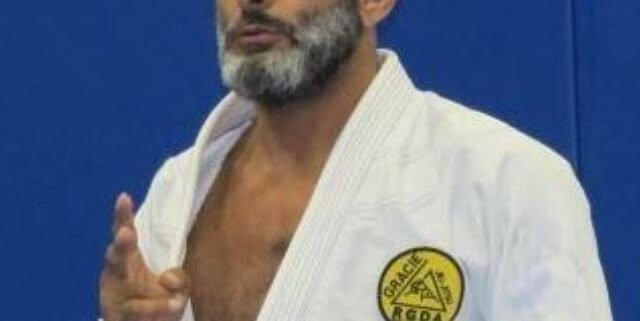 Top ranking BJJ instructor teaches in Lyndhurst
On wednesday night, the top ranking BJJ instructor taught at Lyndhurst Martial Arts Academy Savarese BJJ for 3 hours. 5th degree blackbelt Professor Dave Adiv (gracienewjersey.com) is the highest ranking BJJ instructor with a school in NJ. The Savarese Academy is home of one of his blackbelt students, Professor Chris Savarese. Students of the Savarese Academy as well as students for all over NJ came in and out of the seminar, which lasted over 3 hours.
True master of the art
Adiv is known by those in the art as one of the best teachers of the Fundamental movements of BJJ. One of the first American blackbelts in the art, he worked very closely with the Helio Gracie side of the Gracie Family while coming up through the ranks. At one time, he was a top student at the Gracie Humaita Academy in Rio de Janeiro, Brazil. Adiv's first Academy produced many of the first Americans blackbelts under the great Royler Gracie. He is still producing top students today as shhown by UFC standout Mickey Gail.
Thoughts from Professor Savarese
What a great night at Savarese BJJ. My first instructor, 5th degree black belt Professor David Adiv gave an awesome seminar for over 3 hours showing his true passion for teaching the art of Jiu-Jitsu. IMO, he is truly one of a kind, I believe he is one of the best teachers of Jiu-Jitsu in the WORLD. His ability to break down the simplest principles is simply unmatched. I have never watched him teach even something as simple as a basic shrimp where I don't learn something. His instruction is priceless in my opinion and I consider myself so lucky to have him to turn to at any time. I explained to my students that Savarese BJJ would not exist if not for him. Thank you David for your time, your knowledge and always showing me what a true professor of Jiu-Jitsu is.
https://www.njbjj.com/wp-content/uploads/2017/08/Dave-Adiv.jpg
640
640
savarese
https://njbjj.com/wp-content/uploads/2016/02/Sav-Login-Logo-300x113.png
savarese
2017-08-02 14:26:44
2017-08-02 14:26:44
Top ranking BJJ instructor teaches in Lyndhurst